Nowadays the need for personal vehicles is increasing. The demand for cars and making a way for foreign automakers from around the globe to expand their business here in the passenger car segment. In Bangladesh, we have a huge option of cars. From high-end premium cars to low-end cheap cars all you can get here. if you are interested in buying a budget car this article is for you. Here we have brought out a list of the cheapest cars available here in our market. Have a look
Suzuki Alto 800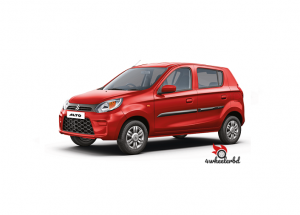 Suzuki Alto 800 is one of the lowest-priced brand new cars in the market. The Alto comes with a 0.8-liter 3-cylinder petrol engine mated to a 5-speed manual transmission that can reach up to 96 kmph. The Alto offers a mileage of 22.05kmpl for petrol and 31.59km/kg for CNG.
Engine: 3 Cylinder/796 cc
Top speed: 96 kmph
Price: 865,000 BDT
Tata Nano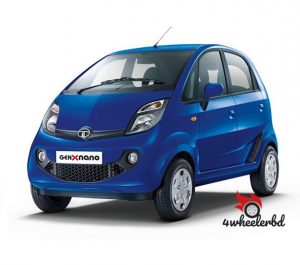 The Tata nano one is also one of the cheapest brand new compact city cars in our market. The Nano comes with 4 seater option and offers a 0.6-liter 37.5bhp 4V petrol engine with this engine the Nano can accelerate 0-100 within 12.6 seconds and can reach up to 105 Kmph. It is also equipped with all the standard features a car need.
Engine: 0.6-litre 37.5bhp 4V Petrol Engine
Max Torque: 51 Nm @ 4000 RPM
Top Speed: 105 Kmph
Price: 995,000 BDT
Renault KWID6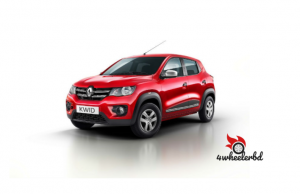 Renault is a French multinational automobile company selling its car in around 127 countries. KWID is one of the cheapest models of this brand. The KWID is equipped with new pronounced exteriors, loaded with a host of exciting features and next-gen technology that keeps you ahead of everyone. It offers 1.0 litre SCe – Smart Control Efficiency engine that delivers 91 Nm @ 4250 rpm of maximum torque and optimizes its performance and fuel efficiency. Karnaphuli Motors LTD is the authorized distributor of Renault in Bangladesh.
Engine: 1.0 litre SCe – Smart Control Efficiency engine
Top Speed: 135 Kmph
Price: 1,250,000 BDT
Suzuki WagonR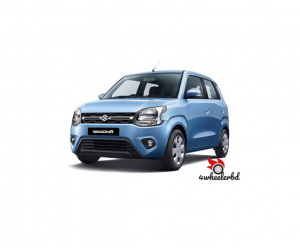 The Wagon-R offers a bold exterior styling, the inner spacious cabin with updated features making it look strikingly attractive. It offers a 998 cc engine that produces 90 Nm @ 3500 rpm maximum torque and 67 bhp @ 5500 rpm max power. Best car for families under basic budget.
Engine: 998 cc K10B 3 Cylinders Inline 4 valve engine
Max Torque: 90 Nm @ 3500 rpm
Top Speed: 152 kmph
Price: 1,325,000 BDT
Toyota Vitz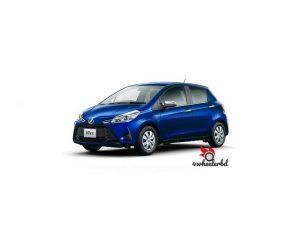 The Toyota Vitz is well known for its reliability, durability and exceptional fuel consumption along with great engine performance. The Vitz is equipped with all the safety features and has a nice well-decorated interior. This one is one of the most popular and fuel-efficient cars in Bangladesh. All the spare parts of this model are widely available in Bangladesh. Although you won't get a brand new car, here you can get a reconditioned car and used one.
Engine: DOHC 16 valves VVT-i 1486 cc engine
Torque: 111 Nm @ 3600 RPM
Price: 13 – 17 lacs BDT
Suzuki Swift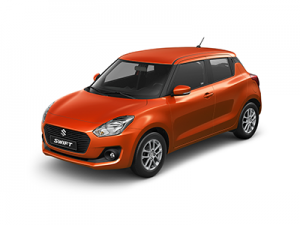 The Suzuki Swift offers a floating roof design, solid shoulder lines, rich side body sculpting and silver alloy wheels making it look awesome. Fuel efficiency is the most positive side of this car. Suzuki claims that this car is capable to provide 20+ km/L mileage. The sports version is built for speed. It features a more powerful engine and superior transmission gear. Uttara Motors is the authorized dealer of Suzuki cars in Bangladesh.
Engine: 4 Cylinder/1197 cc
Torque: 113 Nm @ 4,200 rpm
Price: 1,849,000 BDT
Toyota Probox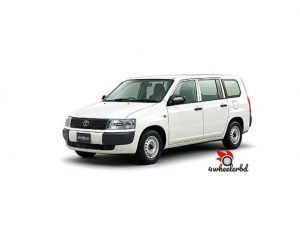 The Toyota Probox offers excellent fuel economy, Toyota reliability, low maintenance costs, versatility and perhaps resale value. It is a multi-functional car with a 1,496 cc petrol engine. This model is equipped with the technology VVTi, Variable Valve Timing with intelligence for enhancing the engine performance. It has the capacity of loading 400 kilograms. This model is old and comes at a low price. This is one of the most famous budgeted family car you will see on the road.
Engine: In-Line DOHC 16 Valves 1496 cc engine
Torque: 141 Nm @ 4200 RPM
Price: 14 – 16 lacs BDT
Toyota Aqua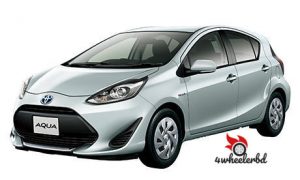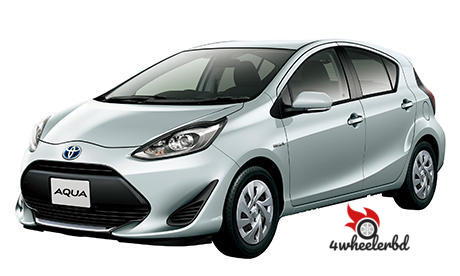 The Toyota Aqua is a supermini/subcompact full hybrid gasoline hatchback produced and marketed by Toyota. The Aqua is one of the top fuel-efficient cars available here in Bangladesh. It is powered by 1496 cc 4 cylinder engine that produces 111 Nm @ 3600 RPM of maximum torque. It is capable of going from 0- 100km/h in 10.7 seconds and is mated with the electric (CVT) and it's only available in 2 wheel drive options. The car has all the features that make it stand out. A brand new model is not available here in Bangladesh but you can always get a reconditioned one.
Engine: 1496 cc 4 cylinder engine
Torque: 111 Nm @ 3600 RPM
Price: 13 – 17 lacs BDT
Tata Indigo eCS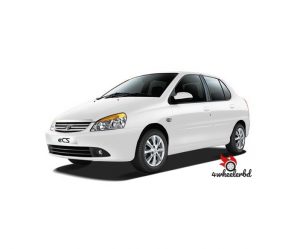 Tata The Indigo eCS compact sedan segment is one of the fastest-growing spaces in the Indian automobile market. It offers a powerful MPFI petrol engine that can take on any road providing you with a mileage of 25 kmpl. It can produce 100Nm@2700rpm maximum torque.
Engine: MPFI 1193 cc petrol engine.
Torque: 100Nm @ 2700rpm
Price: 1,475,000 BDT
Suzuki Dzire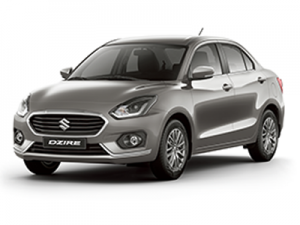 The Dzire is a 5 seater Compact Sedan. With 1.2-litre 82bhp 16V K Series VVT Engine it can produce 113 Nm @ 4200 RPM of maximum torque. It has manual transmission system, so that you can get more power manually. The mileage of Dzire ranges from 23.26 kmpl to 24.12 kmpl. It offers a budget price that took it to this list.
Engine: 1.2-litre 82bhp 16V K Series VVT Engine
Torque: 113 Nm @ 4200 RPM
Price: 1,700,000 BDT