The motor is the heart of your car. Motor oil is its blood. Choosing the right oil not only depends on the recommended grades but also depends on the car type, car age and driving environment, and fuel quality. as the car industry is increasing with modern bikes the requirements for the oil are also on the rise. You will find many brands on the market. But choosing the best one for you is the real deal.
Shell Helix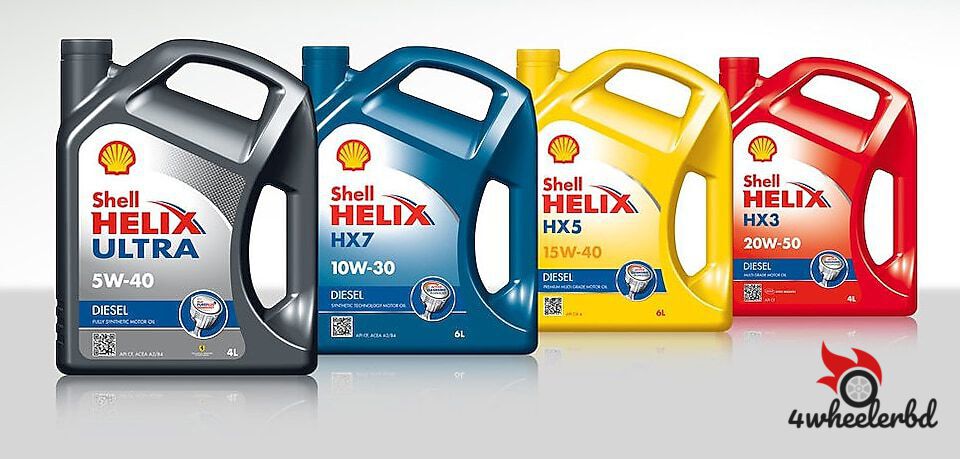 Shell is one of the renowned oil companies in the world with expertise in the exploration, production, refining and marketing of oil and natural gas, and the manufacturing and marketing of chemicals. They are the Royal-Dutch oil company and their headquarter is in Houston, Texas. The Shell Helix offers a range of top-tier motor oil that is formulated using the unique Shell PurePlus Technology. The unique  Shell PurePlus Technology offers the opportunity to develop superior lubricants for the most advanced engines, achieving engine cleanliness. In Bangladesh, Ranks Petroleum Ltd is the distributor of Shell engine oil. Check out the price list of Shell Helix
Mobil 1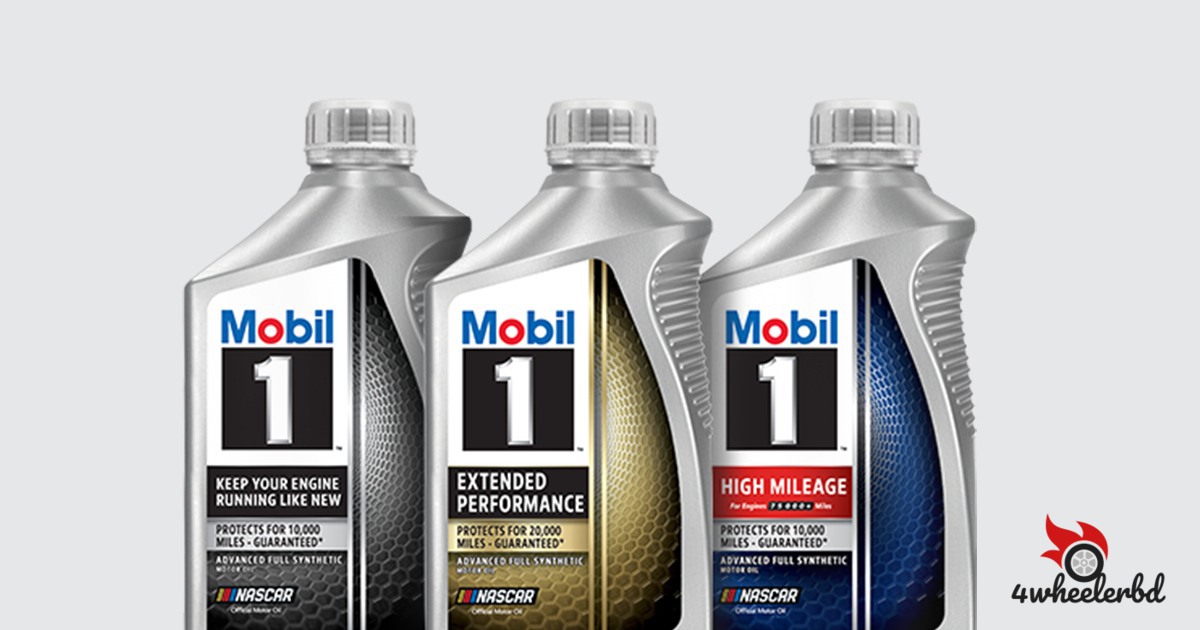 Mobil is an American multinational oil and gas corporation headquartered in Irving Texas. They are available in Bangladesh for a long time and doing great business. The Mobil 1 helps to deliver outstanding engine protection and enhanced fuel economy. It is the world's largest publicly traded international oil and gas company. They hold an industry-leading inventory of global oil and gas resources. They currently have a pretty good collection of engine oils. You can buy any grades from your nearest shop.
BP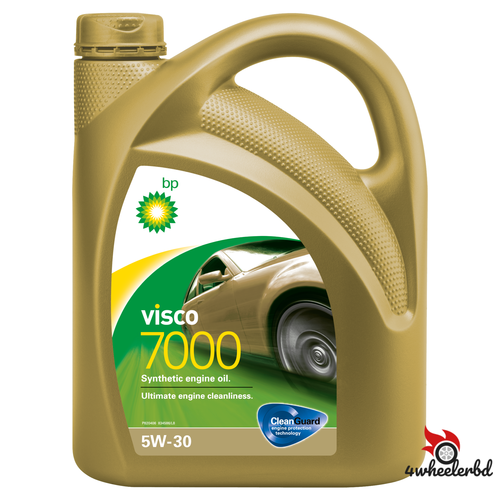 BP is a British multinational oil and gas company headquartered in London, England. It is also known as one of the world's seven oil and gas "supermajors". BP produces engine oils from fully synthetic lubricants to premium-based oils. The Visco range offers the right product for virtually every passenger car engine on the road. Bp offers a choice for every type of vehicle for the best performance.
Caltex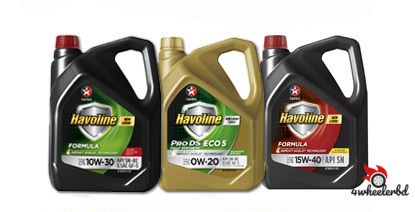 Caltex is a petroleum brand of Chevron Corporation used in 29 countries in the Asia-Pacific region, the Middle East, and Southern Africa. Chevron is one of the world's largest companies. As from a report of March 2020, it ranked fifteenth in the Fortune 500 with yearly revenue of $146.5 billion and a market valuation of $136 billion. They offer a wide range of oils for cars and have a good market in Bangladesh and they deliver the different grades of engine oil to you. Navana Petroleum is their Bangladeshi distributor in Bangladesh.
Castrol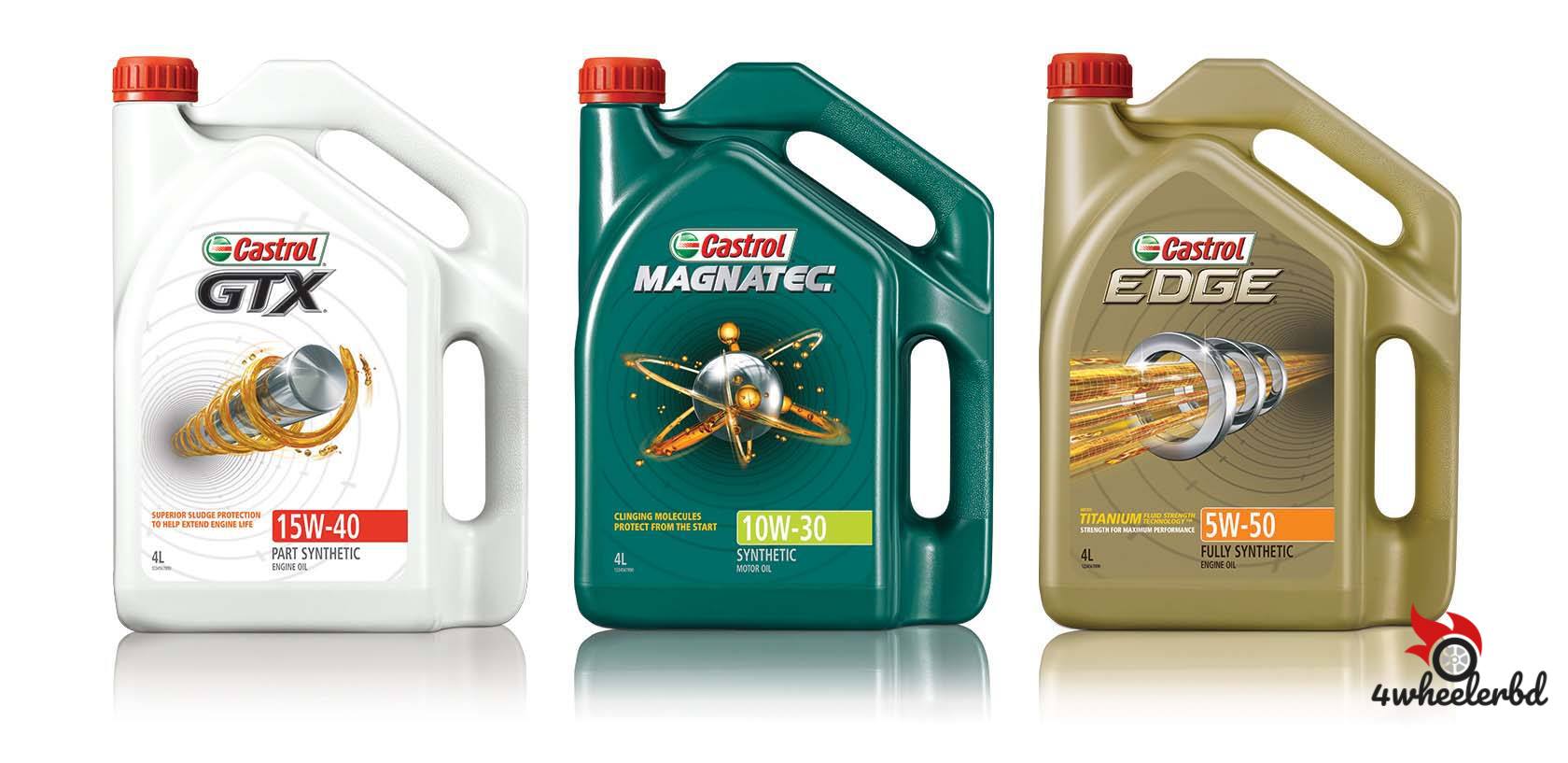 Castrol is a British oil company that produces different types of engine oil and sells it globally. Not only engine oil also industrial and automotive lubricants, offering a wide range of oils, greases and similar products for most lubrication applications. Castrol lubricants has been created by their Liquid Engineers to provide the best possible protection. In Bangladesh there are many importers are import this engine oil.
Gulf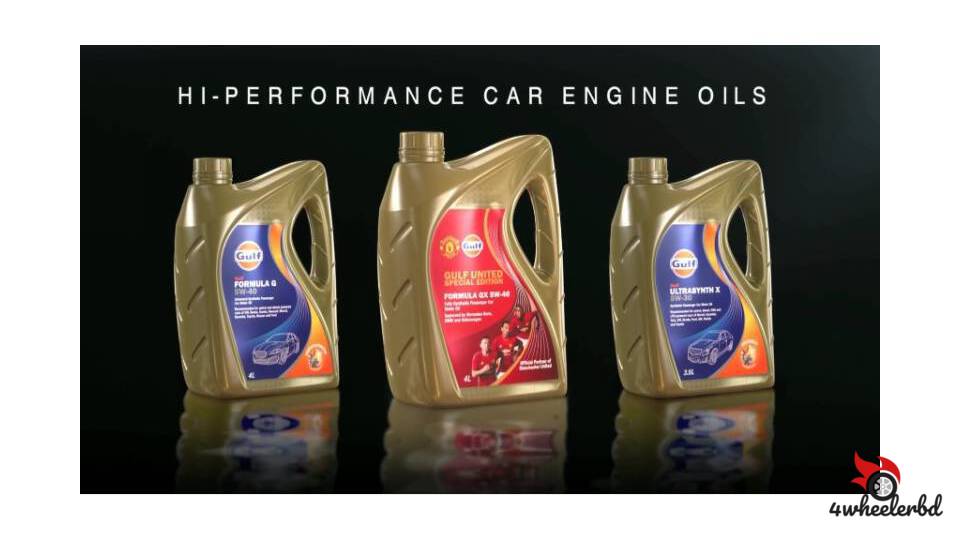 Gulf has a wide range of lubricants for cars, light commercial vehicles, motorcycles and small boats. They are pretty popular here in Bangladesh. they use advanced additive technologies that enhance the performance, reliability and longevity of that vehicle. Gulf Oil Bangladesh was established back in September 2003 and is now considered as one of the leading lubricant brands in the market.
Liqui Moly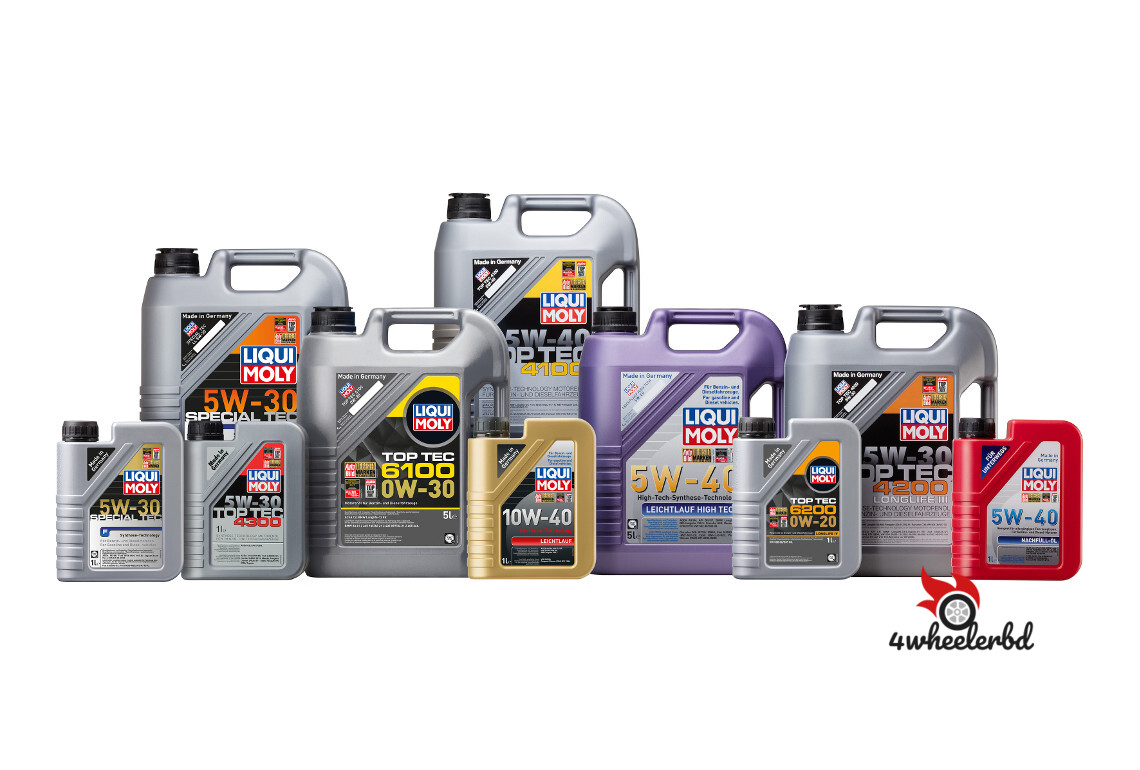 In Germany, Liqui Moly is one of the leading producers of engine oils which is also pretty popular here in Bangladesh. They have a variety of approvals by German and overseas car manufacturers. This engine oil helps the motor against corrosion and guarantees its impermeability. If you want to get this you will find it on many dealers cause many imports this oil for sale.
Petronas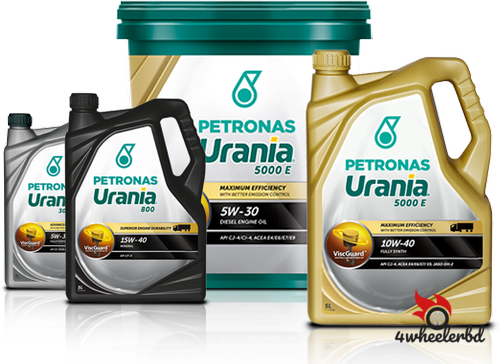 Petronas engine oils are formulated with premium quality unconventional base oils and advanced additives systems to provide outstanding thermal and oxidation stability that will ensure a minimum oil thickening at a very high operating temperature. Like other high oils, the Petronas also plays a critical part in transferring that heat away, and it's under constant attack, causing loss of performance.
Total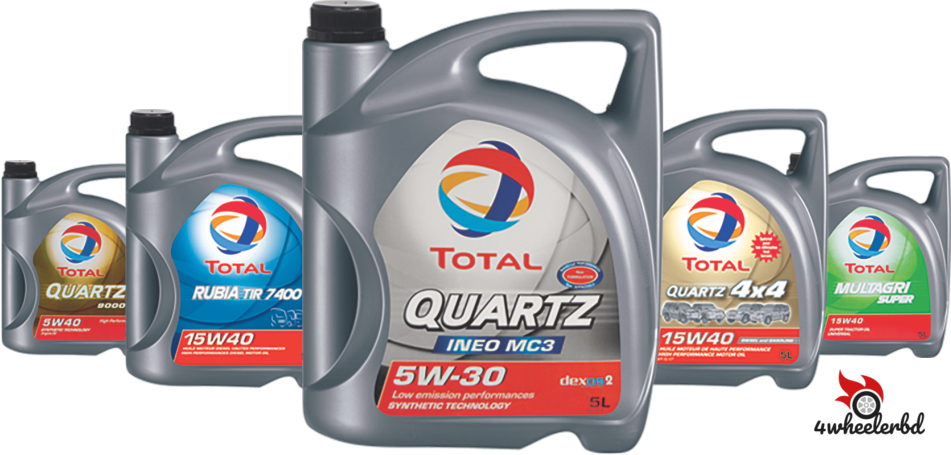 Founded in 1924, Total is a French multinational integrated oil and gas company. The total engine oil increases molecular interaction to offer the ultimate resistance to oil oxidation and sludge build-up, helping your engine to stay younger for longer. It engages in the exploration, refining, transport, and marketing of petroleum and petrochemical products and ranks as one of the world's major petroleum corporations. Different dealers imports this oil so find one near you.
Motul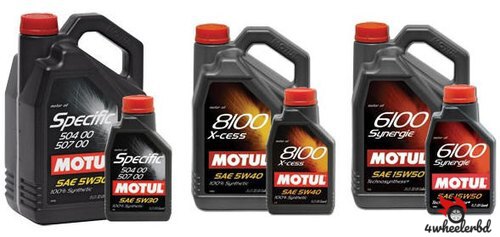 There are many engine oil brands in the world and Motul is one of the largest and leading brands among them. They are manufacturing engine oils for the last 150 years. Motul is struggling to be on the list. They also have a good collection of engine oil. They also ensure engine stability. Many different dealer imports Motul so you will find one easily.