The brand new 7 series LCI luxury sedan will be available in Bangladesh from now on. Long-wheelbase body variant BMW 7 LCI is offered for the Bangladesh market.
The official distributor and service partner, Executive Motors Ltd is the partner of BMW vehicles in Bangladesh, has proclaimed the availability of the luxury car; which will be available in the showroom that is located in the Tejgaon area in Dhaka, the capital city of Bangladesh.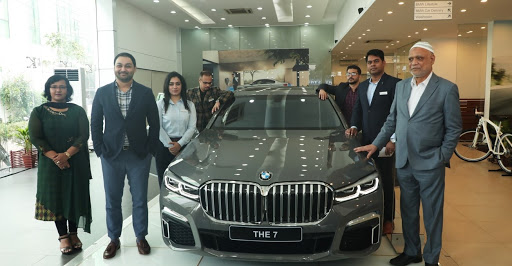 This is the new flagship model from the German automaker BMW, which comes with numerous amount of improvements in terms of magnificent looks and engineering along with cosmic changes and additional features.
Executive motors officials hope that the sedan will add faster to the existing BMW 7 Series fleet of 127 cars on Bangladeshi roads.
Director of the operation, Dewan Muhammad Sajid Afzal and director of after-sales at Executive Motors Ltd, Md Bazlul Karim; along with top officials were present in the press conference at the Executive Motors showroom to mark the launching of new BMW 7 Series LCI, according to a press release.
Dewan Muhammad Sajid Afzal, director of operations, Executive Motors Ltd says that "there has been a surge in demand for luxury vehicles in Bangladesh. BMW has already developed a legacy of being the role model for an unmatched driving experience with sophisticated elegance. With the launch of the new BMW 7 Series and ensuring global standard services, we are looking forward to being the ultimate destination for high-end vehicles in Bangladesh."
The authorities of BMW claims that this is one of the best luxury cars in the country, not just with looks but also with high-end performance. They also added that the personalities like the prime minister, president of the country, are using BMW 7.
In 2015, the 7 series was first initially launched in Bangladesh. In this year with the new version, the car comes with a life cycle impulse version with a 3-liter engine, instead of 2-litre one, was launched. The new flagship BMW 7 is a highbred vehicle with a maximum output of 394 HP and a maximum torque of 600 NM.
The price of BMW 7 Series cars starts with a showroom price of TK 2.5 crore. Dozens of additional paid features and kits can be added too. Executive Motors offers free after-sales services for five years.